Riding 20km. After all those days. Meeting a couple who took a similar route on a different bike path – bound to Ulm, on their non electric bikes – making Ulm in two days or three. The guy I talked to probably around 70 years old. wow!
I had some nice landscape to cover, just to have village skylines emerge from forests.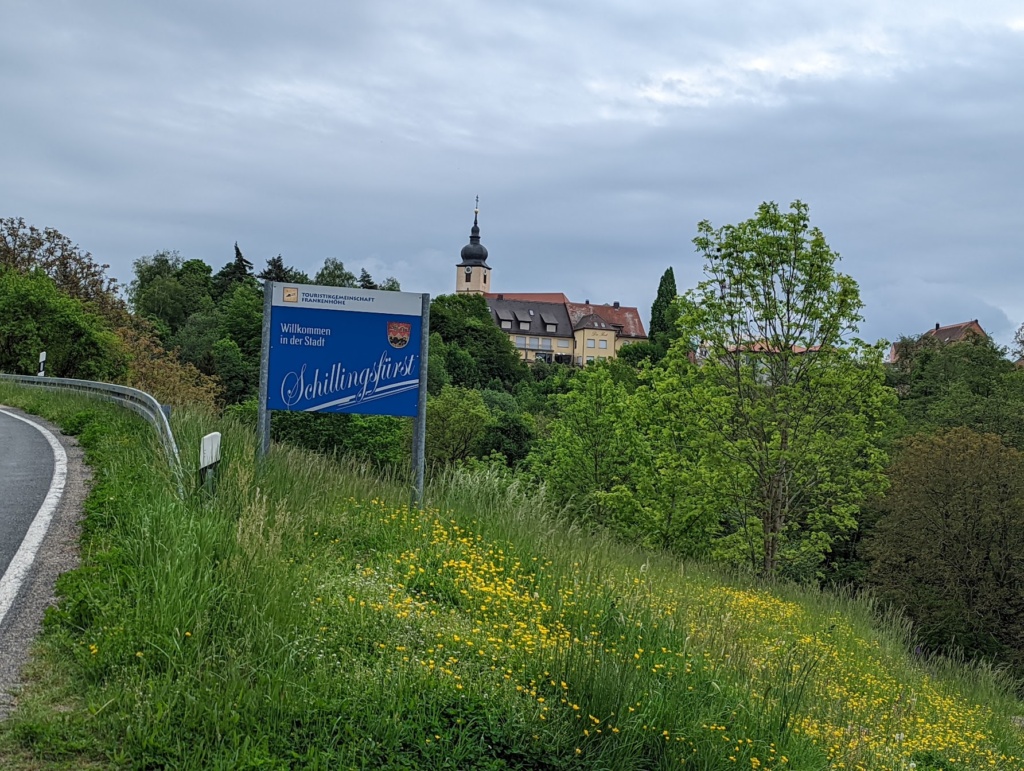 Lush green – again – everywhere. I hit the train station in Dombuehl about one hour early, but there was a cafe I could sit in and wait.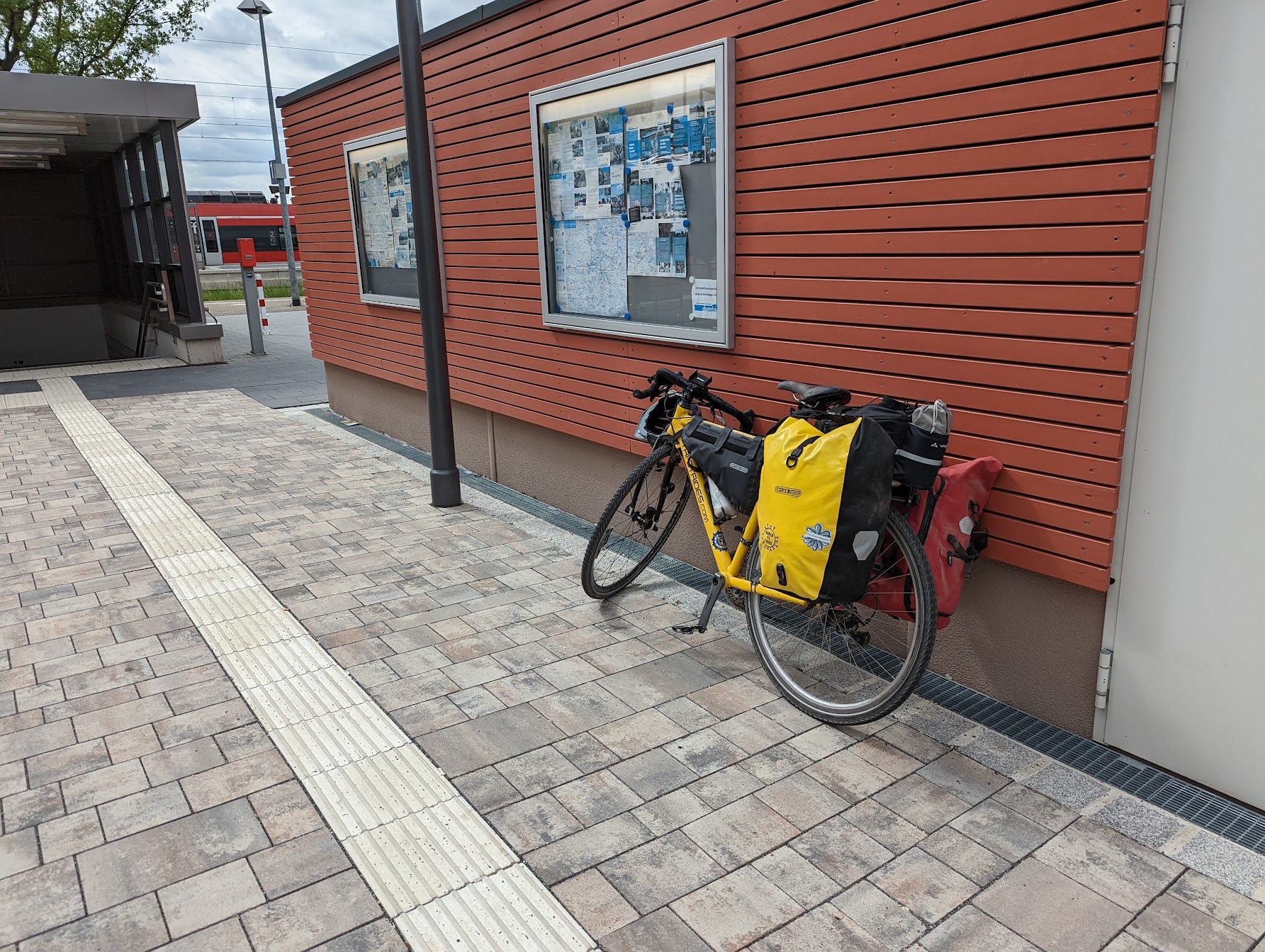 Almost no space in the train for my Bee-Two. Despite the door marked that area as the bike area. So I did not sit during the ride – but that was okay. Hacking one last portal in Dombuehl before returning.
I messed up my connection – the DB app told me the train arrived at 2b and the connection left at 1. When I arrived at 1 I confusedly moved myself and the bike to 2b just to see the connection leave at 1. So I took a different connection which caused me another – wow – 10km ride home from Ubstadt. This I took, enjoyed the ride, came home, switched on the coffee maker, said hello to everyone and emptied my bags.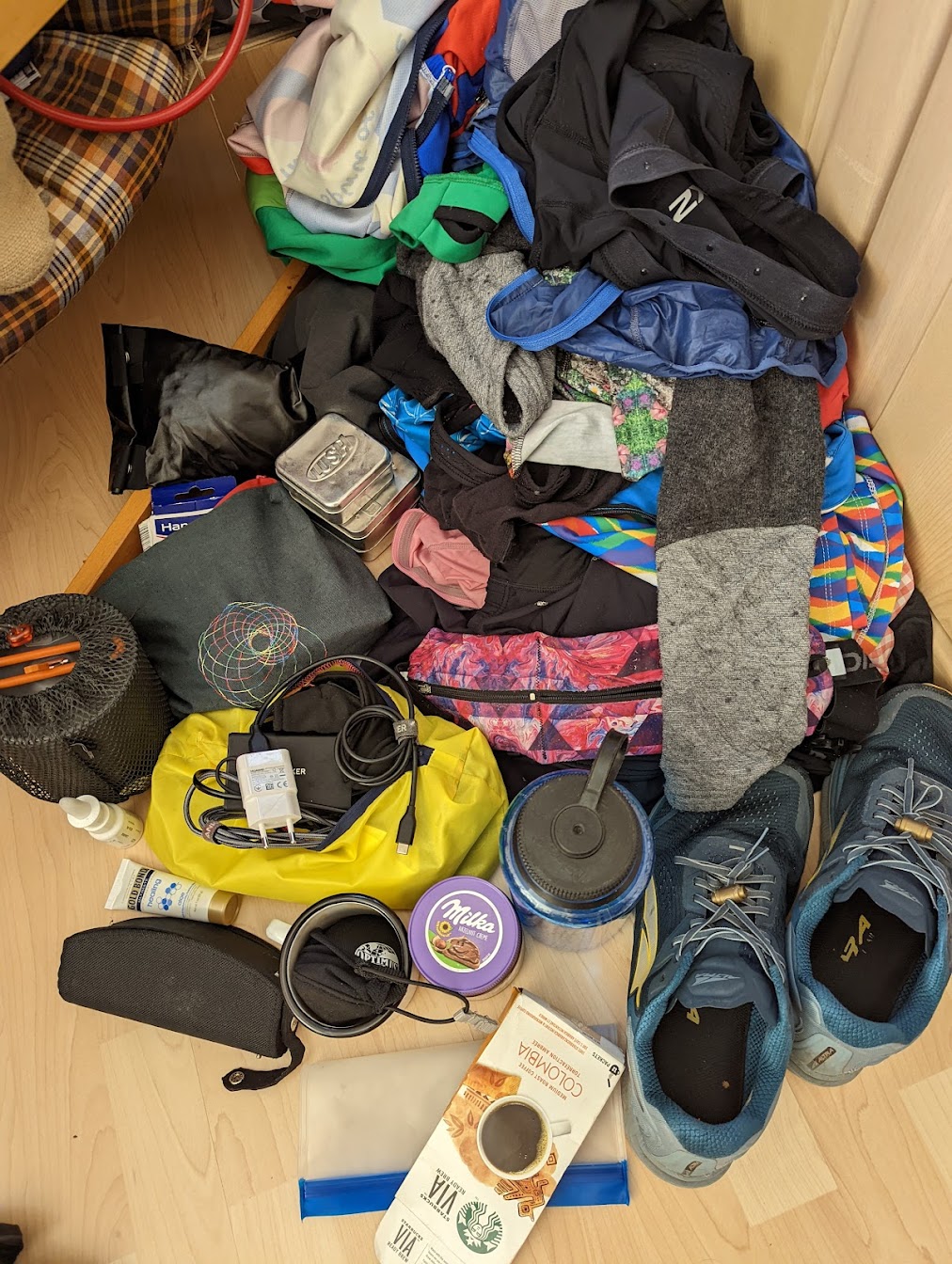 I divided the content of my bags in three stacks. Left: everything I definitely used. Clothing, soapm towel, shoes, sunglasses, band aids, etc. In the middle – all the stuff I did not use but under different circumstances I'd have used them – that's the rain gear, spare tubes, pump, visibility gear. And the stuff I did not need – flipflops, a hammock, an extra power bank, an extra cartridge, winter tights, another hat.
The next trip will have fewer items, but I have to decide where the next trip is going to.
My kids suggested the iron curtain bike path and I am tempted. Probably not yet. There's the Danube bike path, probably also something going Great Britain to Eastwards.
Thinking.
Still recovering because every finished project at first is a hole. No plans to finish anymore – but a lot of reflexion, thoughts.
And – wait – there's more.