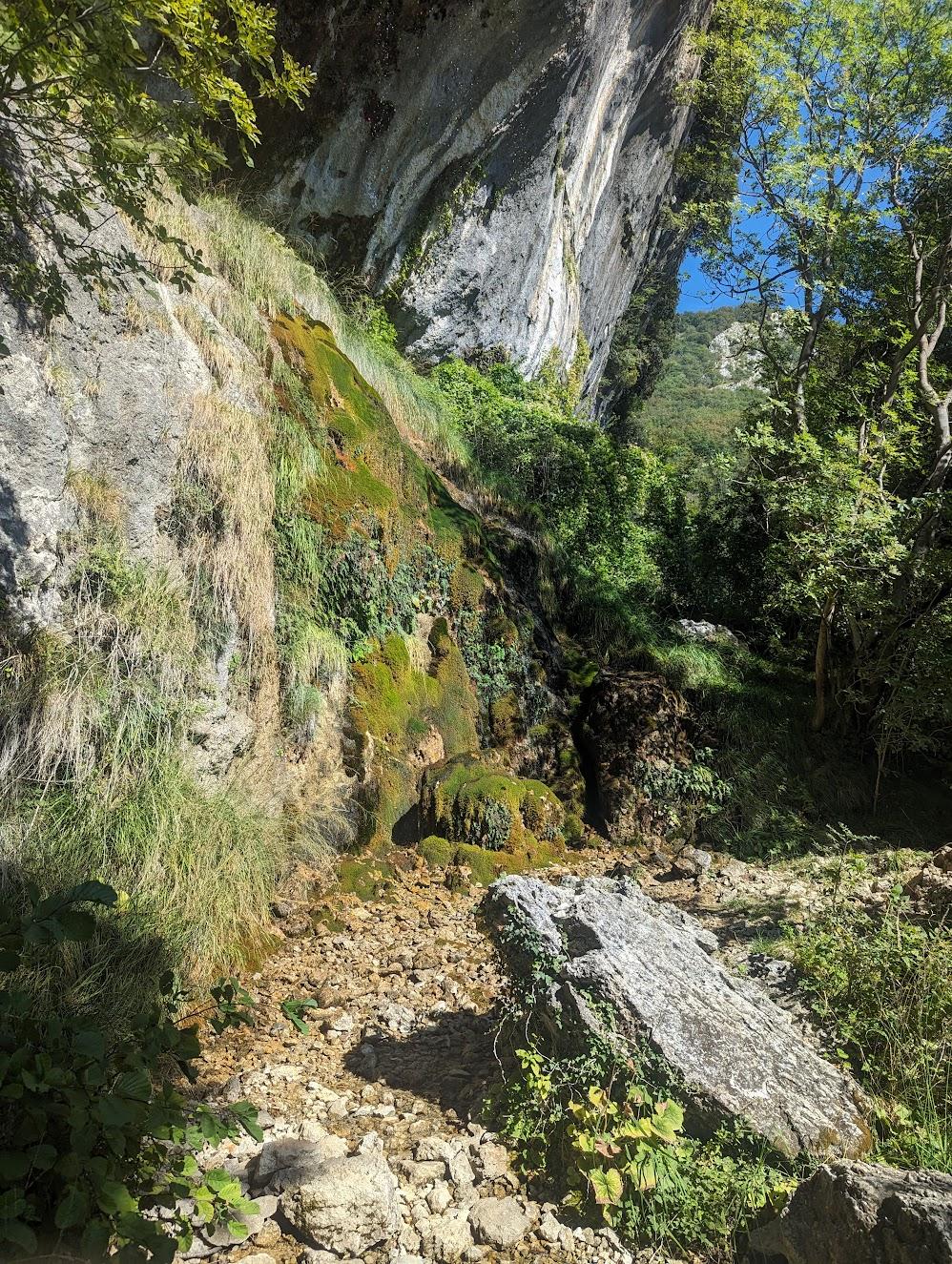 Yet another destination this Summer. Or – Fall, but it sure felt like Summer. Wading in the Mediterranian Adria, barefeet, for long times – even swimming there… Sun. Heat. yeah that's still Summer.
We planned this trip with the whole family – even this time our youngest could take off work and come. And a beautiful trip it was but – first – eight hours German, Swiss, Italian highway. Gratefully no traffic jams, but – well, that's a long day of sitting.
So we ended up in this beautiful city Camaiore. It is fairly close to the Sea, our area was three km inland, and the first we encountered were the narrow streets, about just as wide as our large American car. We had a huge house, garden, pool, all to our disposal. The next moring it turned out that the daily mile which I keep doing for quite some time now, was a bit of a challenge, because this area of town did not have sidewalks. Yet the people there are driving carefully enough.
We visited Lucca, an ancient city, which was the furthermost outpost belonging to greater antique Rome area. Place for politics, conspiracy and more. This city is lovely, old stones, very well preserved.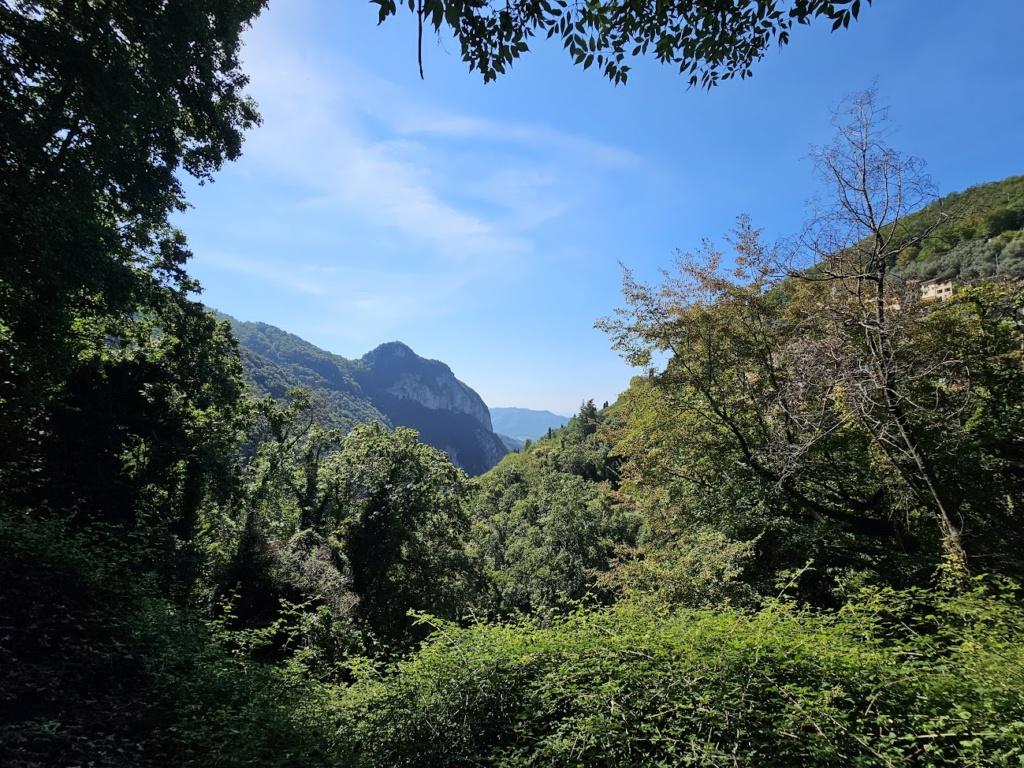 We climbed up the mountains – not hills – to find a cave which was seen on themap – also here – little switchback streetlets, honk before curve, small towns nested along the mountain slope, which you saw lighting up at night – little white dots on the black mountains. The road wound up and up and we tried a kommoot tour which would have challenged our mountaineer skills so we turned around and went along the road. Climbing up there was worth it. Kind of a magic place. Water, olants all there.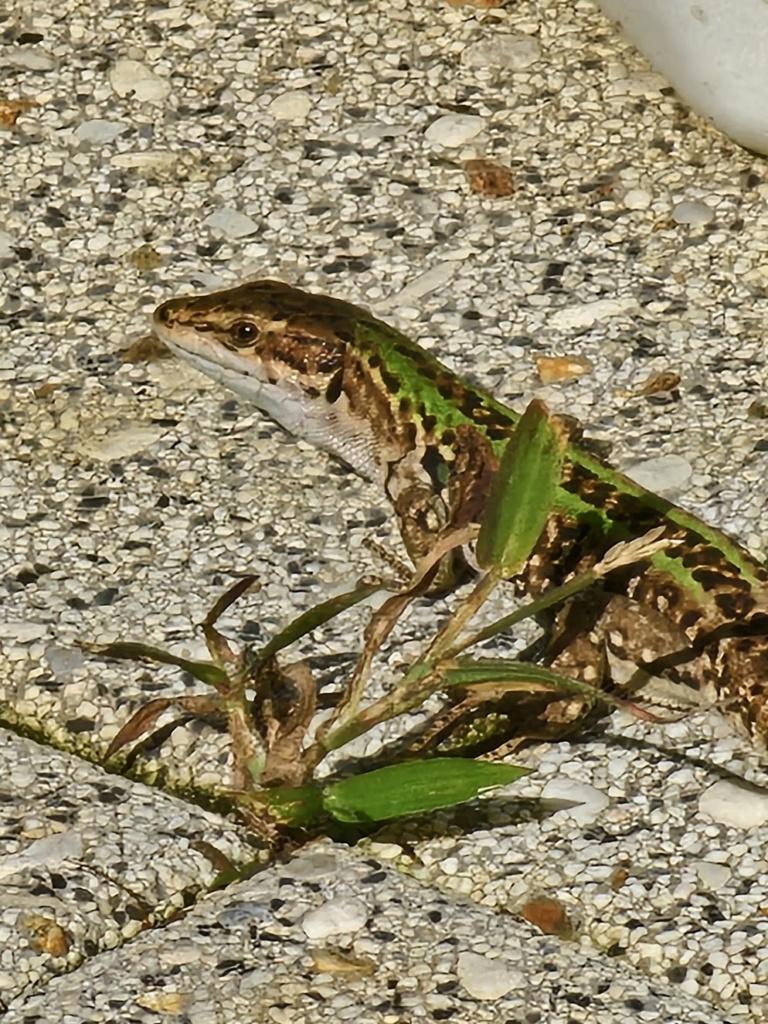 Pisa, a second time Lucca, La Spezia, We saw naval history, engine history, we waded in the Sea, I even swam, Pisa's tower held up bu DinoMyte, and evermore landscapes which were antique, beautiful, lush, water rich.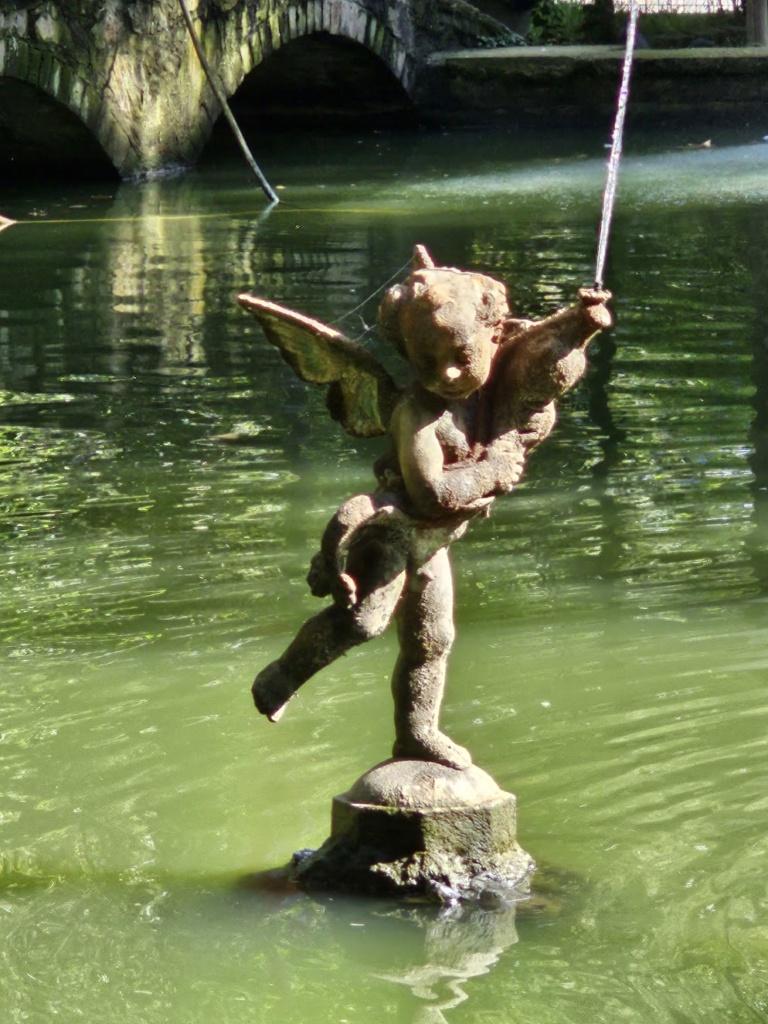 One Ruck around the Globe – the Seaside was super inviting and that was the first time I rucked barefoot.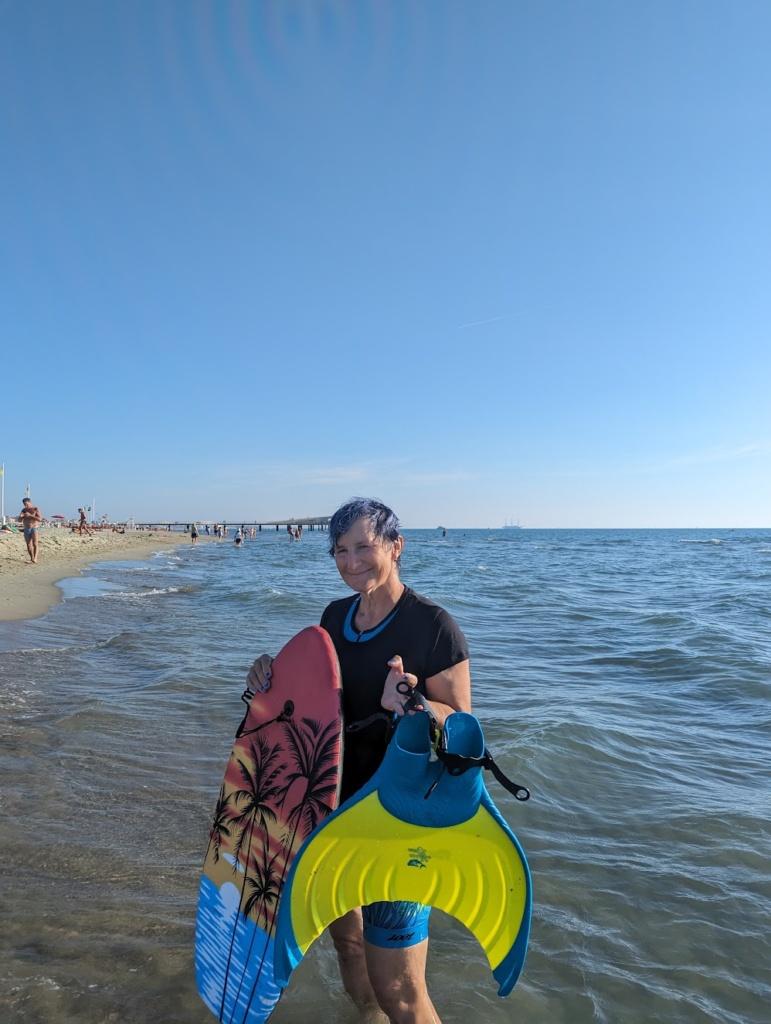 Very old trees in the Botanic garden. Sequoias and Cedar.
Altogether a wonderful vacation which unfortunately ended rough with Martin's bike accident. From there we commuted in and out of the hospital, found ourself a small hotel for one more day, had a very demanding trip home, and I started my work week organizing Martin's transfer back to Germany. He's back, recovering and I refuse to let this overshadow the beautiful things we saw and did in Italy