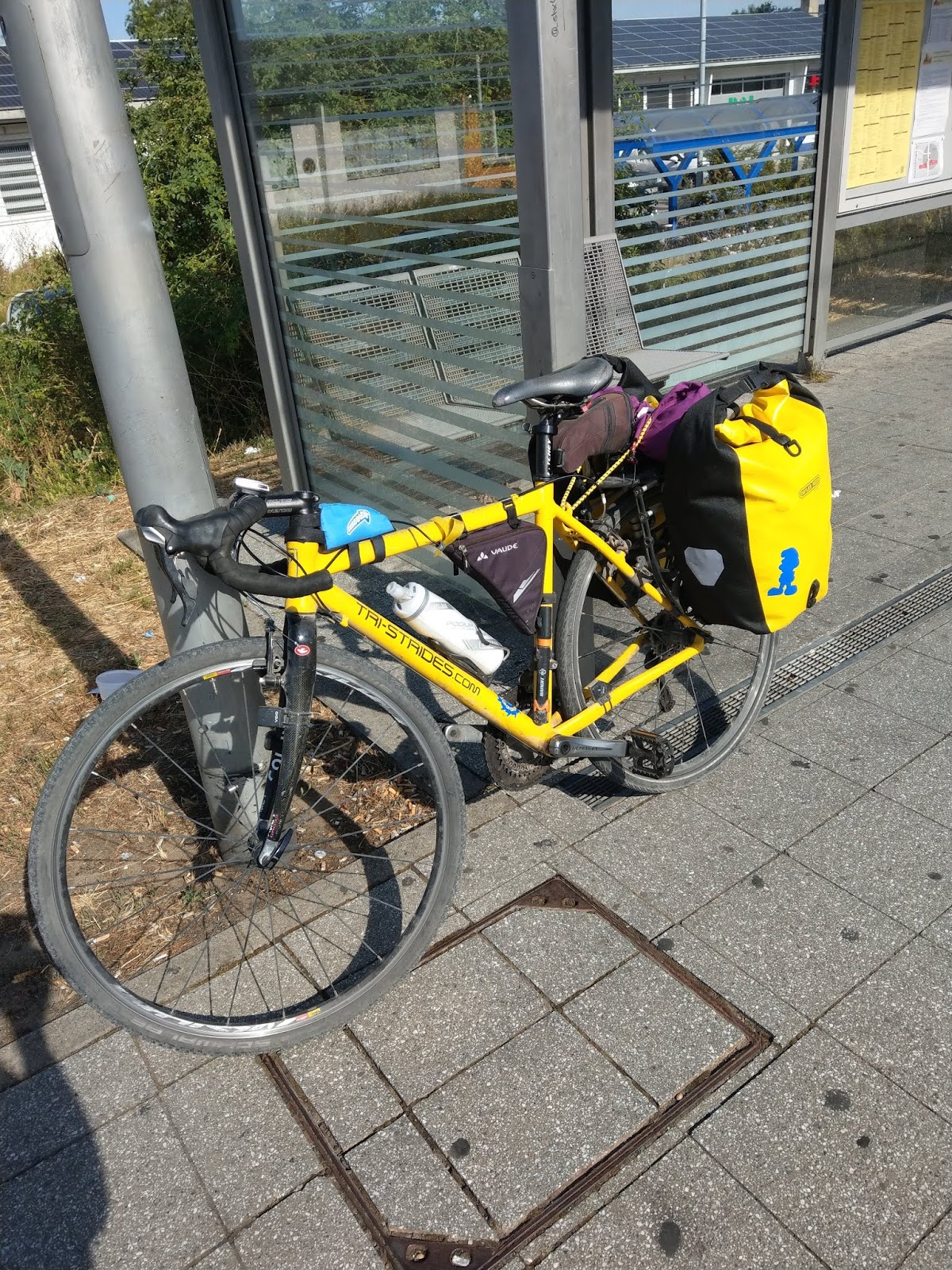 The train. Nothing really, just a really really long trip. Starting directly from home, I packed my bike, pumped the tires and set off… There is a Baden Wuerttemberg ticket which lets you go anywhere in this state. Meaning I could go to Kehl, which is half an hour from Strassburg main station.
Then hop on the bike. Then hop into a French train taking me to Paris in five hours.
Don't they have that high speed TGV?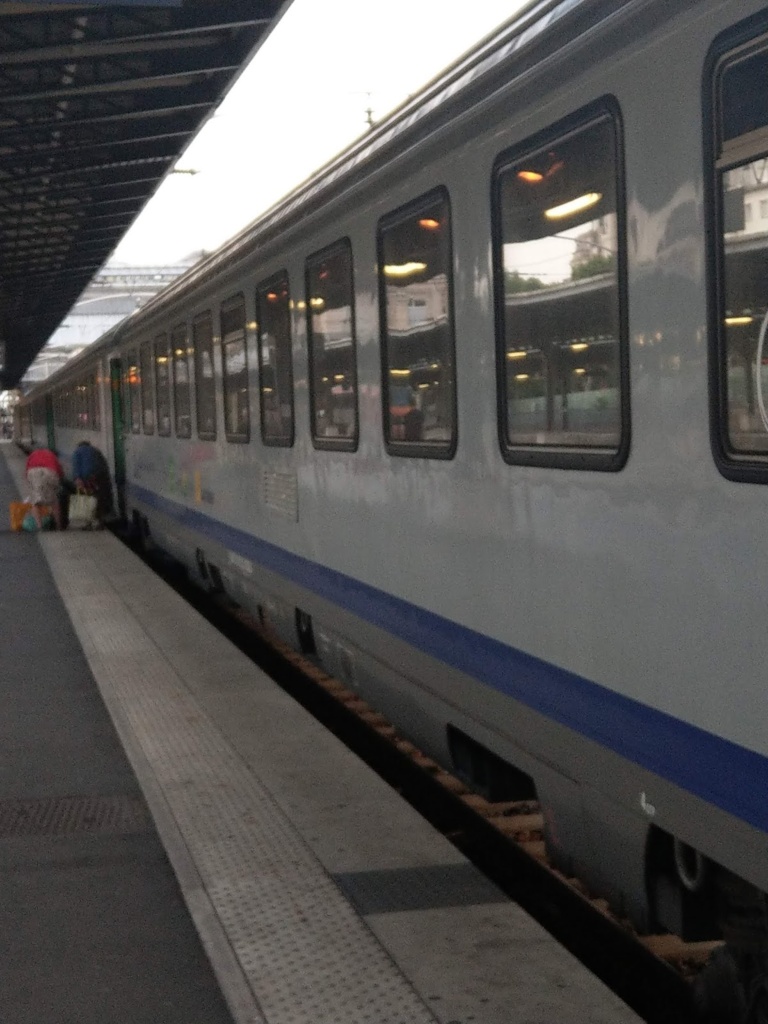 Yes.
But.
Not with a bicycle on board.
At least not simply.
Even this train was kind of tough to manage: Lifting the bike and luggage three steps – or about half a meter up. Navigating it into the compartment which includes sharp and narrow corners. But. I was first in the wagon so I had the luxury space with my bike.
But of course the next bike stuck its pedal into my chain and so on.
Not quite perfect but this is what I had
Now I always find ways to spend my time. Riding the train means I can read magazines, take pictures and all that. Eating some leftover roll, deleting the content of my water bottle. Taking pictures. Again.
And it was only five hours and I set foot onto Paris Gare d'Est
Now exiting the train, finding my hotel. For it already was quite late and I had eaten what I brought I decided to leave the bike at the hotel and take a walk to the Seine. I am a water person. Have beem all my life. So finding the river was a necessary task. They had a few tables set up, I got some water and some local beer, sat down, observed the people. Someone parcouring on the walls. Groups of kids soending their evening together. Lovers. People like me, sitting and observing.

I would not be into gaming would I not consider finding a set of missions to figure out the best places to visit. So I checked and ended up with the I Love Paris Mosaic, whcih I went along and … messed it up. BEcause the whole area was a construction place. One could think one was in Karlsruhe. So one of the missions was unaccessibleso I puzzled the rest in a different manner.
Some guy in the street telling me I was beautiful. Looking for a date, I guess.
The most beautiful thing I saw was the fountain with all the artwork.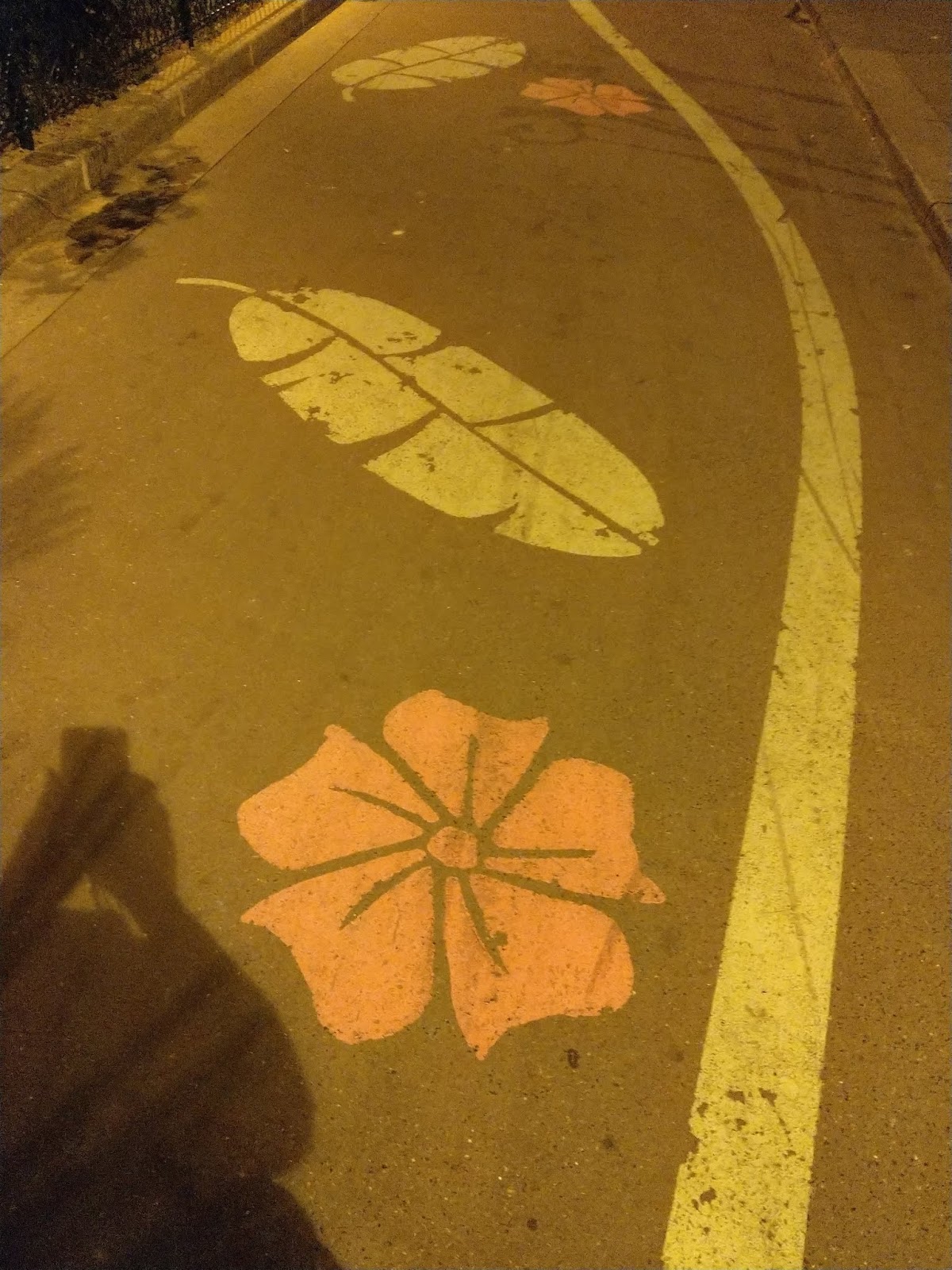 At the end of the missions and the end of the day – or was it the beginning of the next day, I went back to the hotel, went to sleep, not before fully recharging my Garmin to be ready to set off early in the morning.