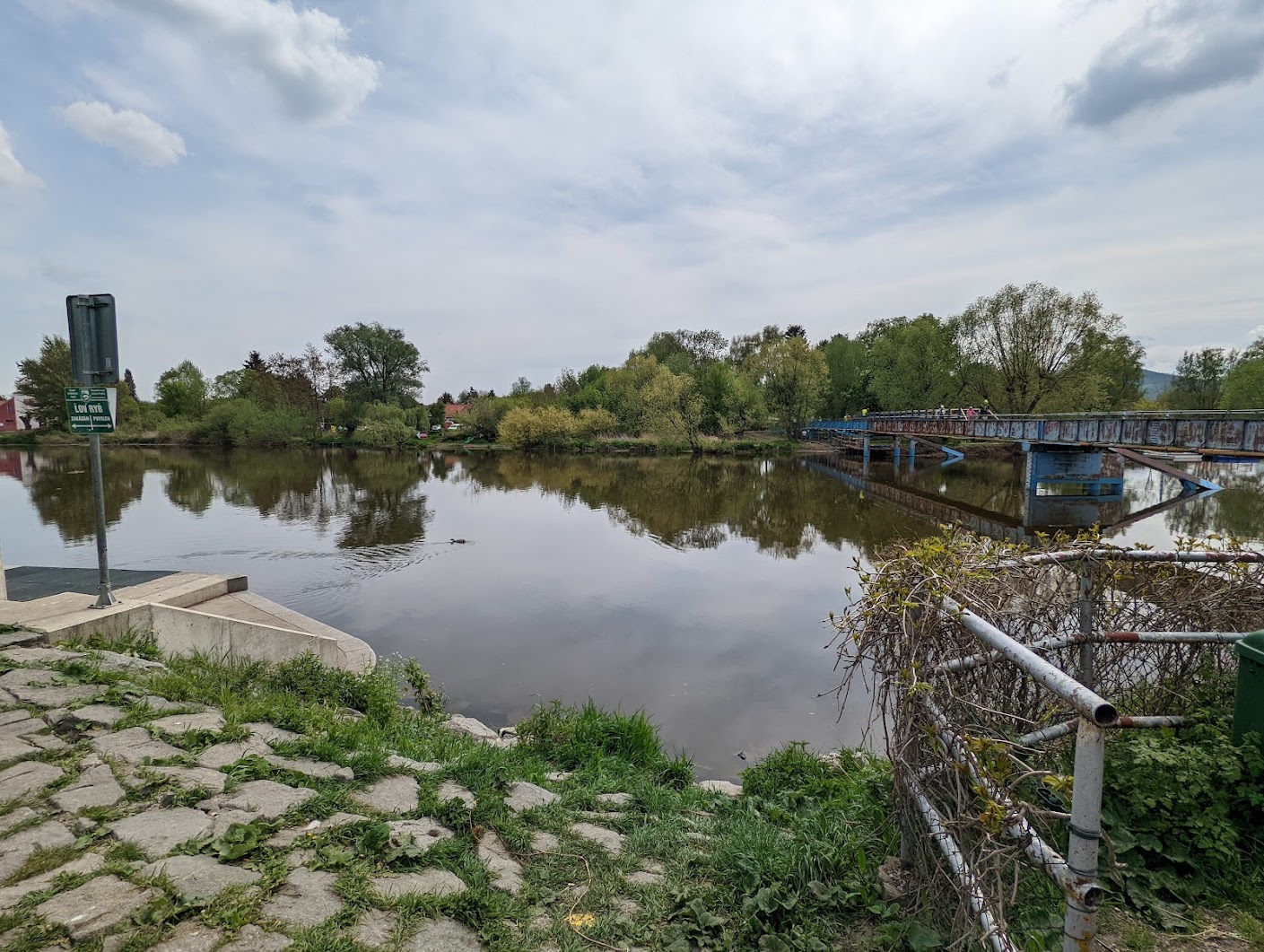 It has been some time since I started my Paneuropa bike path project. More – it was right when we moved to Kronau and I did my long distance training, passing this little blue and yellow sign, me reading "Paneuropa bike path" and I set my mind on riding the whole thing. Maybe even earlier, when I watched a documentary about the Race across America – also cycling, once across the continent – but then – Paneuropa is special for me.
Facebook reminded me – a few days ago – when I had just gotten my very first GPS watch – I used an online tool to load the "From-Kronau-westwards-part" onto it and set off.
This was in August 2016.  In the meantime I had completed a few more legs, no tours for two years due to Corona (yes, cycling is safe, but hotels were limited and getting last minute accommodations every day didn't seem a good idea) – now in May, I found a block of non-booked days, Friday to Friday, which I blocked for myself. And when I saw that Flixbus goes to Prague and that they even carry bikes I decided to try if I could finish the last Prague-Rothenburg leg. So last investments into some new bike bags (a bit larger and with built in straps for use as a backpack), half a day of packing, this time for the first time including a little gas burner and instant coffee (I learned in France) booking my trip and went off… Zoe took me to Karlsruhe Station – which was very nice – and with an hour delay due to traffic jams, my bus set of. It was only half filled, I watched a few podcasts in my back corner, and in no time we arrived in Nuremberg.
I got myself a kebab at the bus stop – unfortunatly very wiltened salad on it, ate half of it – felt bad about the food waste; for me is a very rare occasion to throw out food, but dumped the other half. The coffee was all right, though. One hour for the connecting bus to arrive, also here the bike got mounted on the back of the bus, – this time my reserved seat already was taken and I found myself inmidst of a bachelor party. Who had the unlimited bus driver's supply in beer. YEAH! But the guys were just fine – they were just celebrating.
More podcasts for me, some landscape to see, and eventually we arrived in Prague, I checked in at my hotel, before getting out to my daily mile into the city.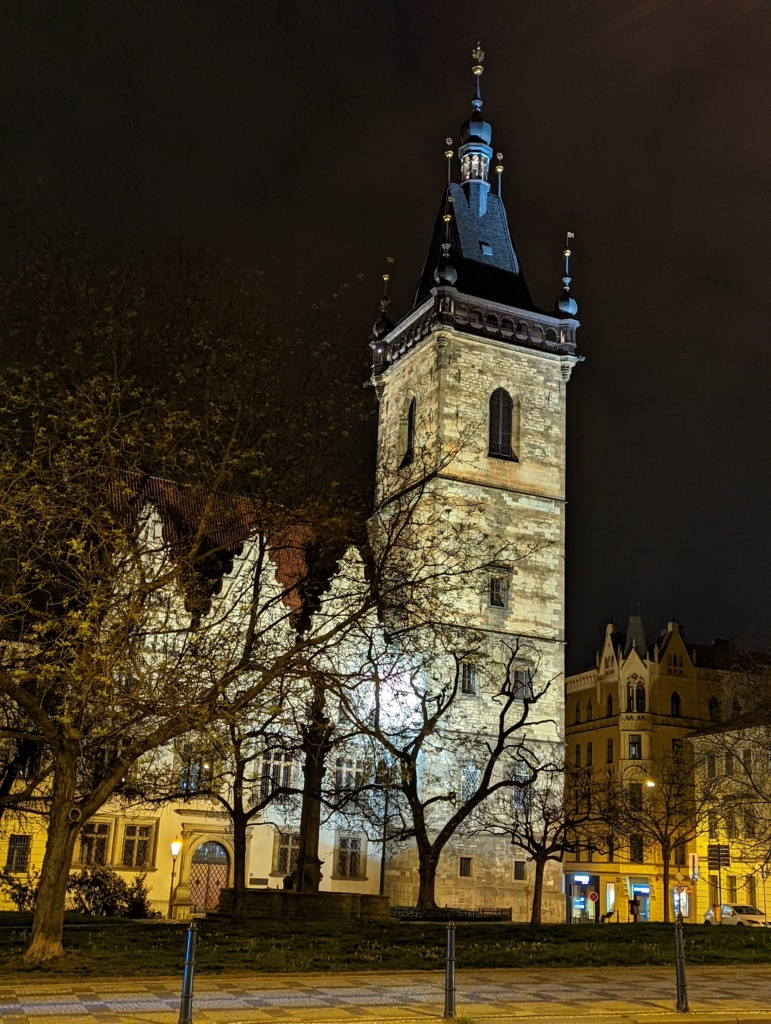 Daily mile – one mile running each day – and before I started I got myself a decadent iced coffee , emptied it and only then ran to the river. They had set up the city for the local Marathon. Sports people all over the place but like usually, in larger cities those sports events are not so obvious as they are in small towns. I walked a bit around, finished a few ingress mission badges, and then got back to the hotel to sleep. Next day the tour began, and I wanted to be awake for that.
.